A Nephrologist's Perspective on Twelve Important Things for Dialysis Patients to Consider During the COVID-19 Pandemic
This blog post was made by

May 6, 2020.

on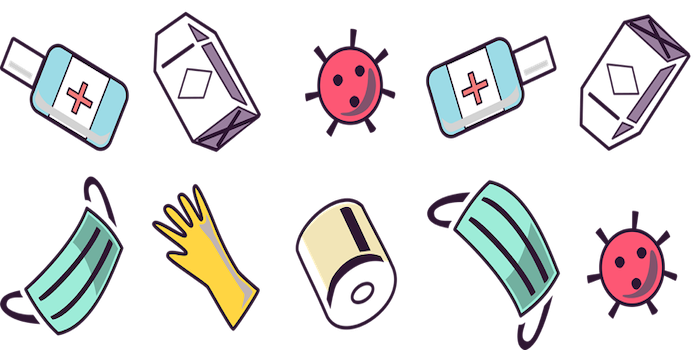 Reprinted with permission from NxStage Medical and Fresenius Medical Care North America
It is understandable to feel scared, anxious and even depressed during this time. It is important to maintain your health and decrease risk of exposure to infection. As you may know, hospitalizations for non-COVID-19 patients (including dialysis patients) pose a significant risk for exposure to the disease. In addition, access to necessary resources may also become limited for many. Hospitalizations for non-COVID disease, not related to the virus, may have even more risk than before. It is important to maintain and improve your health during this trying time.
We are facing unprecedented times and it is essential to continue to communicate with your care team, follow their guidance and take good care of yourself. If we all work together to reduce hospitalizations it will help maintain well-being for everyone.
Below are some recommendations on how dialysis patients can practice self- care in order to lessen the risk of kidney-related hospitalizations:
1) Take seriously the importance of completing every dialysis treatment session and staying on for the prescribed time, especially during the pandemic.
2) Speak with your dietician to discuss the importance of proper nutrition and fluid management. Ask any questions you may have about appropriate food, drink and overall health needs.
3) Have a discussion with your doctor to make sure they feel your dialysis prescription is up to date and you are feeling well with the current prescription settings.
4) Take all of your currently prescribed medicine(s) and try to have a 3 month supply when appropriate and available. Work with your doctor to make sure you have all the medications you need.
5) Always practice proper infection control at home, including diligent access care and cleaning.
6) Speak with your care team to confirm you are using proper cannulation techniques and infection control practices at home, especially if you are new to home dialysis.
7) Talk to someone if you are feeling scared, depressed or anxious during this time. Your social worker can be a great resource to help alleviate your concerns.
8) Practice "stay home" orders to the best of your ability to prevent exposure to COVID-19 in the community, wash your hands frequently and wear a mask if possible when outside of your home.
9) Make time for physical and mental activities during isolation, both can have wonderful benefits. Practicing self-care is very important to your overall health.
10) Keep in touch using telephone and video with friends, family and others during social distancing or isolation.
11) Speak to your care team about telehealth options. Utilizing telehealth when appropriate may help to prevent exposure, as well as visits to emergency rooms or hospitals.
12) If you need help with tasks such as obtaining groceries, managing household responsibilities or transportation, reach out to friends, family, community organizations or your social worker. Remember to ask for help. There are lots of people and resources ready and willing to support you.
---
Want to see this blog in video form? Home Dialyzors United has created it!
© 2020 NxStage Medical, Inc. NxStage is a registered trademark of NxStage Medical, Inc. System One is a trademark of NxStage Medical, Inc. CAUTION: Federal law restricts this device to sale by or on the order of a physician. APM3784 Rev. A