From Compliance to Concordance
This blog post was made by

January 28, 2016.

on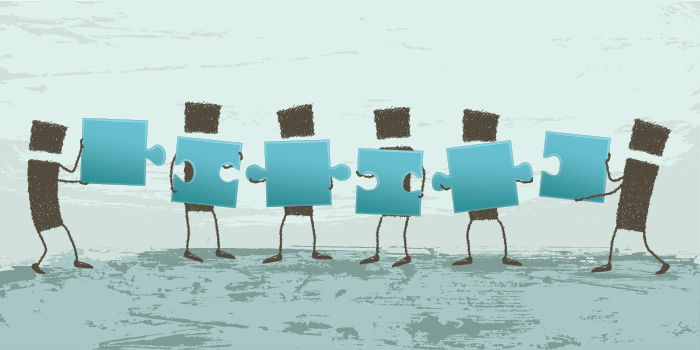 Compliance is defined as "the extent to which a person's behavior coincides with medical advice" 1 – in other words, how well do patients live up to things required by their doctor.
The idea of compliance is based on an old-fashioned view of the doctor-patient relationship; a relationship where all authority and power is laid in the hands of the healthcare professional, and the patient is reduced to a receiver of an all-mighty knowledge that must be obeyed blindly. At least that is how many providers would like it to be.1
The World Health Organization (WHO) estimates the compliance rate for taking prescribed medicine amongst chronically ill in the Western World at approximately 50%.2 This number excludes all other kinds of compliance: treatment regime, exercise, food and fluid intake, etc.
I don't know about specific numbers for people on dialysis, but I dare say we are even less likely to be compliant, due to the tremendous number of recommendations regarding medication, diet, exercise as well as dialysis type, frequency and length.
That begs the question: Why are we so bad at following doctors' orders? Is there something wrong with us? Is there something wrong with the recommendations? To be honest, I think it's neither!
One of the greatest barriers in dialysis is the complex routines we must endure. Trying to keep up with getting enough exercise, eating healthy, medicine dosage and timing as well as maintaining a stringent dialysis regimen will drive any normal, healthy person nuts. So when our kidney disease impairs our bodies and minds, keeping up with these requirements amounts to a draconian task.
One of the most insidious barriers preventing us from doing what is best for us is knowledge.
It takes a long time to truly understand all the little details. Unless we educate ourselves far beyond what is offered by our healthcare team, we will never obtain the necessary knowledge to maintain the optimal treatment outcome.
There are many reasons for this. We may not understand the consequences of our actions. We may not have been told—or we have missed—what happens when we do or don't do certain things. We may not want to do what we are told because it interferes with our lives. Or, we may not see the benefits of doing what we need to do. In all these instances we have left it to the professional to help us live the best life possible. Relying on professionals, however, does not mean full adherence to all recommendations with the threat of being deemed non-compliant if we don't stick to them!
What relying on professionals means is this: It is up to the (patient and care provider) team to figure out what the good life entails for the individual and their family. For many of us it is more important to live life to its fullest than to live a few days, weeks or years longer under a brutal health regimen. This was brilliantly illustrated in the SONG-HD initiative that David Rosenbloom blogged about here a few weeks ago.3
"The good life" is not the same to everyone. And it is not necessarily being completely compliant all the time. It may be drinking red wine with friends on the weekends, it may be traveling, it may be spending time with kids and grandkids. Someone may have to hold back with certain medicine to enjoy an active sex life. There are as many priorities as there are people on dialysis in the world.
The good life is not everything that fits neatly into a research paper. Many things can only be determined face to face in the office. It takes time and effort from both patient and doctor to learn to know what is best for the individual.
While patients need to know why certain recommendations are important, doctors need to know what is important to patients. This is the only way we can beat the 50% adherence rate observed by WHO.
One of the most unfortunate consequences for wanting to live one's life is this: we are labeled "non-compliant" or "bad" patients instead of being viewed as individuals who have made a lifestyle choice based on what we feel is best for ourselves.
We need to replace the idea of compliance with one of concordance. Concordance is a collaborative relationship where patients and doctors listen to each other; one where patients have a say in their treatment plans. This model compels doctors and nurses to educate their patients by explaining the consequences of their choices. It also gives patients a better chance of explaining to their doctors what is important in life.
As much as patients need to learn more about staying healthy, doctors need to learn we have a life to live. Nobody lives in a vacuum and our social relations, our families, friends, spouses and children often take preference over keeping our health in optimal condition and our bodies finely tuned. Unless we can make it clear to our doctors that life is so much more than our health, people who do not live our lives will continue to tell us how to live it.
From a patient perspective it seems like a straightforward win-win situation if we can establish a collaborative relationship. Unfortunately it isn't that simple. Doctors have to let go of some of the power we have given them. And nobody relinquishes their power voluntarily. Power has to be usurped.
It is our job to take back the power that rightfully belongs to us. Doctors only have the power because we collectively have given it to them. Historically they have had the "power of knowledge," they were the ones who knew everything about disease and cure. They possessed the wisdom of the healing arts. But now knowledge is being democratized; everyone can go online and learn about any disease.
With shared power comes shared responsibility. Shared responsibility would eliminate the reason for compliance and replace it with the concept of concordance. Kidney disease would be an aspect of a life lived according to the abilities, needs and wishes of the person with kidney disease, while the job for the care team would be to help the person balance his or her life so they would get the best out of it.
Is that too much to ask in the 21st century?
---
Haynes RB, Taylor DW, Sackett DL: Compliance in health care. Baltimore, Md., Johns Hopkins University Press, 1979 ↩

http://www.ncbi.nlm.nih.gov/pmc/articles/PMC3068890/ (Medication adherence: WHO cares?)↩

http://homedialysis.org/news-and-research/blog/129-the-song-hd-initiative-it-s-not-the-same-old-song-and-it-s-got-a-very-different-meaning↩